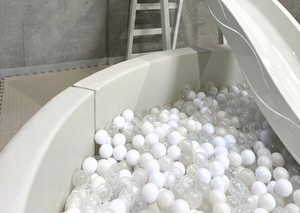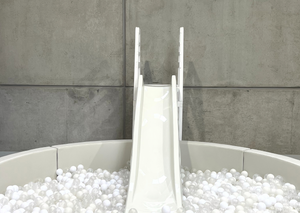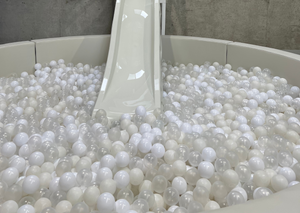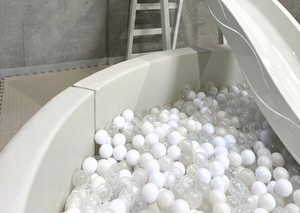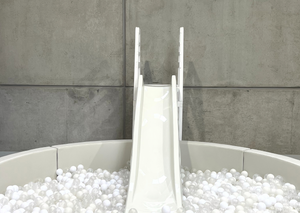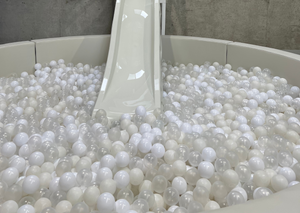 Say hello to our white 3m round luxe PU leather ballpit! 

Available on its own, with a slide (or double slide) OR create a custom package :) 

Ballpit comes with a base mix of approximately 6-7,000 white + clear ballpit balls. Looking to customise with personalisation or custom ballpit colours? Please contact us. Additional charges apply  
*Strictly NO face paint please. Face paint stains PVC permanently. If face paint is found to have stained our products, you may be liable for replacement of goods*

**All hires are based on a 4 hour period with bump in at least one hour prior to your booking start.**
3m diameter

Required space including clearance 4m x 4m

Required space if adding slide including clearance 6m x 5m
No power required

If upgrading your package to include a castle, one standard household power point will be required within 20m. We cannot plug into powerboards, double adapters or additional extension leads.
Flat, level access required. This set includes items that are extremely heavy. Maximum 3 steps to setup area. If you have more steps, please call us to discuss your hire as a stair charge may be involved.
Delivery will be a minimum of one-two hours prior to your booking start time. If you require early delivery or bump in by a specific time, additional charges may apply so please call prior to discuss your hire. Please ensure your driveway, access and setup area are clear of other cars, any debris or furniture to ensure a safe and speedy setup and packdown.