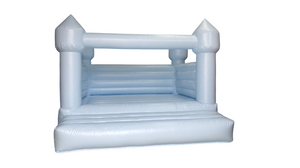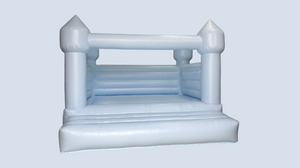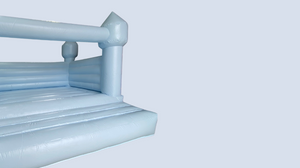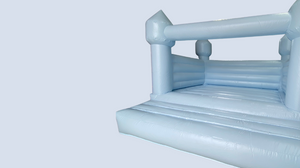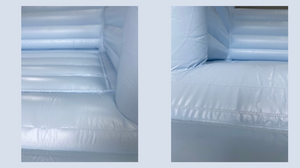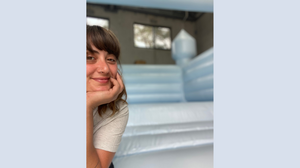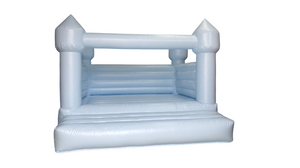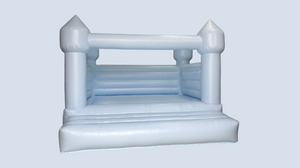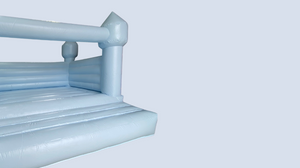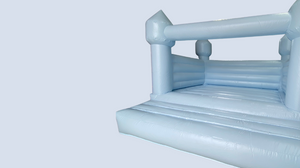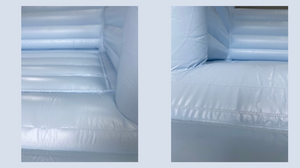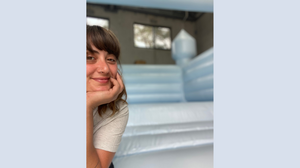 *Strictly NO face paint, confetti or smoke bombs please. These stain PVC permanently. If anything is found to have stained our products, you may be liable for replacement of goods*
This design is perfect for any themed party. Simply add a balloon garland, custom vinyl decals (organised through us!) or keep it simple with just pastel blue.
Want to add some decals? Get in touch for a quote!
At only 2.9m high, this baby will suit most indoor venues too! 
BONUS: This castle also makes the perfect backdrop for snapping gorgeous photos ;)
Don't miss out! 
Unit: 4m(W) x 4m (D) x 2.9m(H)

Space Required: 5m(W) x 6m(D) x 3m(H)

Please be mindful of stairs, decking or structures close by and observe additional clearance. If you are unsure or require assistance, we are only a phone call away!
0 years to 10 years. *Not suitable for multiple adults*
We just need 1 x power point for our equipment. The castle must be within 20m of power - don't worry, we supply the extension cord!
Minimum 1m access

No steps to the setup area. Should you have steps, please call us first to discuss. Flat, level access required (no pebbles, gravel or steep incline).

This castle cannot be setup on gravel, mud or sand under any circumstance.

Please note that if any incorrect details are provided knowingly, your entire booking fee will be forfeited if access requirements are not met on the day.
We aim to arrive at least one hour prior to your booking *start* time to ensure we are setup with plenty of time to spare. Once booked with us, we confirm all delivery times via text on the Friday prior.