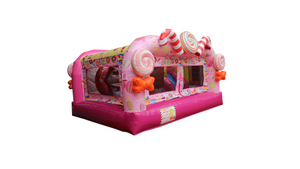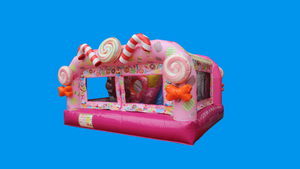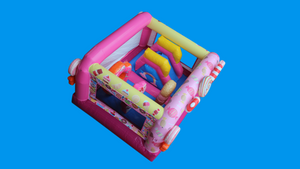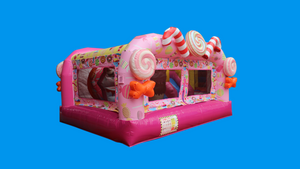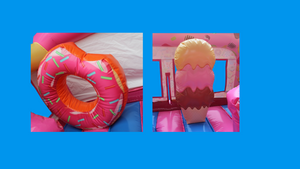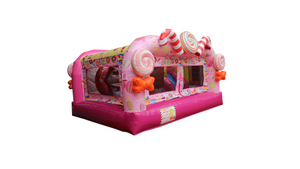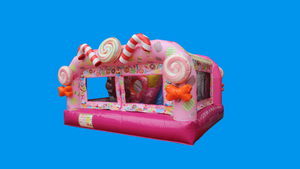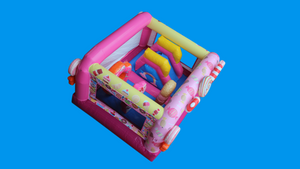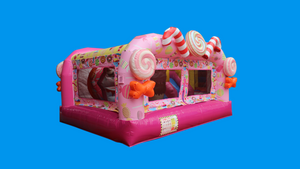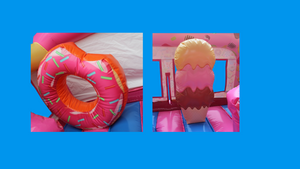 It's every candy lover's dream come true!
Our Candy Wonderland Jumping Castle is perfect for smaller height spaces. Featuring some delicious pop-ups, a small ladder and slide and decorated with mountains of candy, chocolate sauce, ice creams and doughnuts!
This candy jumping castle has been specifically designed to fit in a standard height room (usually 2.4mH as per Australian building regulations).
BOOK YOUR HIRE NOW and satisfy your sweet tooth!
Simply follow the prompts to request a quote and this castle will be on its way to you faster than you can say "Oompa-Loompa, Doompadee-Doo!"
Unit: 3m(D) x 4m(W) x 2.2m(H)

Space Required: 5m(D) x 6m(W) x 2.4m(H)

Please be mindful of stairs, decking or structures close by and observe additional clearance. If you are unsure or require assistance, we are only a phone call away!
We just need 1 x power point for our equipment. The castle must be within 20m of power - don't worry, we supply the extension cord!
Minimum 80cm access

No stairs to setup area. Should you have stairs, please call us to discuss. Flat, level access required (no pebbles, gravel or steep incline).

This castle cannot be setup on gravel, mud or sand under any circumstance.

Please note that if any incorrect details are provided knowingly, your entire booking fee will be forfeited if access requirements are not met on the day.
We aim to arrive at least one hour prior to your booking *start* time to ensure we are setup with plenty of time to spare. Once booked with us, we confirm all delivery times via text on the Friday prior.